Wednesday, June 3, 2020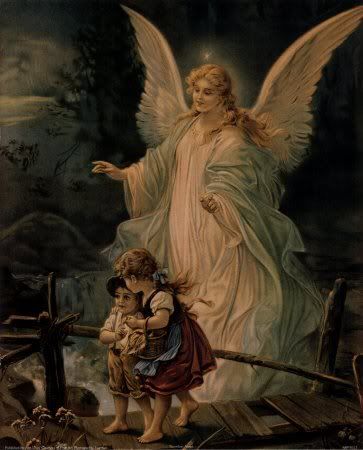 pic credit: www.media.photobucket.com Thanks.
New World
The day could bring unexpected circumstances and twists.
Daily, invoke for the help of your guardian angel in
all things. Guardian angels are given to us by God
Almighty for protection, guidance and for unity.
On the other hand, one must activate this gift by
invocation by heart and by words!
My guardian angel dear to whom God
commits me near, be ever be at my side
to light and guard, to rule and guide.
Amen.
Tuesday, June 2, 2020
ONLY THEE
Aboard one's life, not perfect and stray,
All fall short and miss the mark at bay
No other gods before me, no idols lay
Thine commandment at Sinai I weigh...
Forgive me Lord, sometimes weak---
As the eyes and heart revel so bleak,
Gaze at fanciful reality, icing so sweet
Promises illusions, then feast not fast!
Swirled by the breeze of raw devotion,
Blinded by reverie, starlight oblivion
Hid from the truth for it will set free,
A slave to a bondage that reels glee!
Only Thee is the vision of eternity--
With tears woke up dreams of vanity,
Thy love searched for me in gulley
Downtrodden on tracks and canny!
Only Thee is the First and the Last,
Should quest of life not wary and rust
Emblazon my heart, yet trip and cast
Coming back, thanks Lord at the dusk!
Hold my weary hands and boon heart,
Caught me as an eagle swoop at nest
Reddish wounds dried and then blest
Thine touch revives my spirit O' zest.
No more idols, no more flimsy views
No more gods, no more daring mews
Thine grace is enough, gifts so much
Thine love suffices, mercy and solace!
All rights reserved: Maria Cassia Austero
Posted by

CynthiaAbegail
at 5:10 AM
No comments:


Posted by

CynthiaAbegail
at 5:10 AM
No comments:


WONDERFUL LOVE OF GOD..ABRAHAM G
I told GOD: Let all my friends be healthy and happy forever...!
GOD said: But for 4 days only....!
I said: Yes, let them be a Spring Day, Summer Day, Autumn Day, and Winter Day.
GOD said: 3 days.
I said: Yes, Yesterday, Today and Tomorrow.
GOD said: No, 2 days!
I said: Yes, a Bright Day (Daytime) and Dark Day (Night-time).
GOD said: No, just 1 day!
I said: Yes!
GOD asked: Which day?
I said: Every Day in the living years of all my friends!
GOD laughed, and said: All your friends will be healthy and happy Every Day!
Send this to your friends and bless them with good health and happiness...
Pass on the warmth despite the ever-changing weather...
GOD said Good friends must keep in touch.
All of us had an experience of praying to God. There are times that our prayers are not yet answered but most of them had been. Yes, there are times we almost lost hope for it may have been long already that it seems dry and almost never-ending despair.
Waiting is not easy! As you can see, if one is at the end of the queue, that one seems to like to jump to the front. If you are waiting in a bank, and the teller seems socialising with a client, you seem have smoke in your head, about to simmer!
But, waiting on God is different! We are waiting on the answer of our Awesome God. We have to be silent in awe. If one has great faith, waiting for years is not an issue. Focus on worshipping God and you will not be disappointed.
Praise God forever and ever!
RED ROSES:::
It was dawn. Sun's golden rays came through the window and competed with the cool breeze to embrace me. I was going to sleep more but I did not feel wasting the beautiful morning by lazily lying in the bed with day dreaming.
After a few moments, I got out of my bed and put my sandals and walked into the garden, adjacent to my house. My long white gown had covered half of my legs and was a perfect match for my black pants, I thought.
The newly blossomed rose and jasmine flowers added beauty to the garden along with many white and yellow tulips. Dews were falling down from the leaves and squirrels were jumping from branches to branches.
The sweet smell of rose and jasmine flowers had spread and covered the entire garden.The red roses were very attractive and I tenderly touched some of them.
All of a sudden,I felt an urge to pluck some of them. I did not hesitate, sure enough,I plucked some of them.
Alas! I felt a pain on my fingers and I realized that the thorns of the Rose plants had pierced through my fingers. The blood spread on my gown and suddenly I felt angry. With great annoyance, I threw the flowers on the ground and when I walked, unintentionally my sandals crushed those flowers. I felt a little agitated but I could not do anything at that point and so I continued to walk.
Momentarily I heard a cry and a sob. When I looked back, I knew the Rose plants were crying and sobbing.I was puzzled but did not want to ask them anything.
Next day morning was also very beautiful and I visited the garden again. That morning, the garden was decorated with more flowers and more serenity had filled the air. The beauty of the garden and the sweet smell of the flowers made me very happy.
I saw a few girls walking ahead of me happily talking.
Their long black hair was adored with red rose flowers. Oh! what a great beauty has been added with those flowers, I thought. I had forgotten the previous day's incident and without any hesitation, my hands stretched to pluck some flowers. All of a sudden I saw some changes in the rose plants. They stopped dancing anymore and started to cry.
I could not realize what was happening.
I turned towards them and asked,"what is happening.Why are you crying ?"
They answered: "you are again trying to pluck our flowers, right ?"
I answered, "Yes. Why, is it a mistake what I am doing ?"
"Surely. You are doing a wrong thing"
I asked them in a soft voice. "If I am doing something wrong, what did those girls walking ahead of me do? They plucked many of your flowers and they are on their hair. What about that.?"
The answer surprised me" Yes,they have done a fine job. Wearing the flowers on their hair makes them look more beautiful and so many people could enjoy the beauty of those flowers. surely, people appreciate . What you did was plucking the flowers and throwing them on the road and crushing them with your sandals without any concern of their beauty! The people came after you also crushed them without any mercy !!If you had not plucked them,people would have appreciated their beauty and enjoyed the sweet smell,even if our flowers had a very short life."
My hands withdrew automatically. At that moment I found a great truth of life. Even if a life is for a short period only, it should be useful and beneficial to others and not to be crushed mercilessly and uselessly.
THE END
Written by George Kurian-copy rights with the author.
(

Thanks to our Chief Editor, George Kurian for this beautiful and very meaningful
short story). New World
Labels: George Kurian-Short Story-Red Roses 3/30/12 by Cynthia Abegail