Friday, July 1, 2016
RED ROSES:::
It was dawn. Sun's golden rays came through the window and competed with the cool breeze to embrace me. I was going to sleep more but I did not feel wasting the beautiful morning by lazily lying in the bed with day dreaming.
After a few moments, I got out of my bed and put my sandals and walked into the garden, adjacent to my house. My long white gown had covered half of my legs and was a perfect match for my black pants, I thought.
The newly blossomed rose and jasmine flowers added beauty to the garden along with many white and yellow tulips. Dews were falling down from the leaves and squirrels were jumping from branches to branches.
The sweet smell of rose and jasmine flowers had spread and covered the entire garden.The red roses were very attractive and I tenderly touched some of them.
All of a sudden,I felt an urge to pluck some of them. I did not hesitate, sure enough,I plucked some of them.
Alas! I felt a pain on my fingers and I realized that the thorns of the Rose plants had pierced through my fingers. The blood spread on my gown and suddenly I felt angry. With great annoyance, I threw the flowers on the ground and when I walked, unintentionally my sandals crushed those flowers. I felt a little agitated but I could not do anything at that point and so I continued to walk.
Momentarily I heard a cry and a sob. When I looked back, I knew the Rose plants were crying and sobbing.I was puzzled but did not want to ask them anything.
Next day morning was also very beautiful and I visited the garden again. That morning, the garden was decorated with more flowers and more serenity had filled the air. The beauty of the garden and the sweet smell of the flowers made me very happy.
I saw a few girls walking ahead of me happily talking.
Their long black hair was adored with red rose flowers. Oh! what a great beauty has been added with those flowers, I thought. I had forgotten the previous day's incident and without any hesitation, my hands stretched to pluck some flowers. All of a sudden I saw some changes in the rose plants. They stopped dancing anymore and started to cry.
I could not realize what was happening.
I turned towards them and asked,"what is happening.Why are you crying ?"
They answered: "you are again trying to pluck our flowers, right ?"
I answered, "Yes. Why, is it a mistake what I am doing ?"
"Surely. You are doing a wrong thing"
I asked them in a soft voice. "If I am doing something wrong, what did those girls walking ahead of me do? They plucked many of your flowers and they are on their hair. What about that.?"
The answer surprised me" Yes,they have done a fine job. Wearing the flowers on their hair makes them look more beautiful and so many people could enjoy the beauty of those flowers. surely, people appreciate . What you did was plucking the flowers and throwing them on the road and crushing them with your sandals without any concern of their beauty! The people came after you also crushed them without any mercy !!If you had not plucked them,people would have appreciated their beauty and enjoyed the sweet smell,even if our flowers had a very short life."
My hands withdrew automatically. At that moment I found a great truth of life. Even if a life is for a short period only, it should be useful and beneficial to others and not to be crushed mercilessly and uselessly.
THE END
Written by George Kurian-copy rights with the author.
(

Thanks to our Chief Editor, George Kurian for this beautiful and very meaningful
short story). New World
Labels: George Kurian-Short Story-Red Roses 3/30/12 by Cynthia Abegail
Posted by

CynthiaAbegail
at 5:08 AM
No comments:


Thursday, June 30, 2016
Come, Holy Spirit
bind us together in love!
Bind broken hearts with your consolation.
Bind divided families with your solace.
Bind war-torn nations with your peace.
Bind us together in common solidarity
with all humanity. Amen
Posted by

CynthiaAbegail
at 5:08 AM
No comments:


A poem by Dr. Mercy Abraham
Al Ain, Abu Dhabi- UAE
My Soul soars to worlds unknown
Like a skylark that soars across the lake
What heights of joy and depths of deep Love
It can go and find its treasures.
Peace fills my mind at this moment solemn
As I gaze across the green placid lake
Where else can I find such a place except
In my own country- "Gods on country!
Where birds come to nest from eons abroad.
It is just pleasant to spend some moments
In this tranquil time - when time seems to be standstill.
And peace soaks into my heart
The shots seam very clear, which
Does not fade in memory,
when
You look across the years
What nostalgia will fill your mind, when
You be old and want to go back
To your cherished moments in your memory- lane---
I can see this now as I sit and
Jot down this lines beside the tranquil lake
And as I look at the white birds across the marshes
Some of the birds fly in pairs and
Dance in the air, and go back to their nests
Where their bird lings hatch
I love this moments where everything is quiet
And at a slow pace, when I go back
To my restless and monotonous pace, and
I will be glad if my words bring cheer to you
Across the ocean, and you are far away.
------------------------------------------------------------------
(Thanks to Dr Mercy Abraham for sharing with us this sweet and
romantic poem that gently unfolds a loving tone in the tranquil
moments of nostalgia and pleasant memories! Excellent!)
Labels: MercyAbrahampoems
All Rights reserved
Posted by

CynthiaAbegail
at 5:05 AM
No comments:


And we know that in all things God works for the good of those who love him, who have been called according to his purpose. Rom 8:28
Let us consider these two lines deeply today. Whoever we are, no matter where we are or what we are encountering at this moment, it is all going to work out for our good. We will never know how the trials and temptations we face will be to our good later on – we live with mystery! So did our beloved Mother Mary. She never knew how things would go or how they would end, but in the end every one of her sufferings was fruitful. God has called us to a life of faith to be a branch on the vine, to walk with him at all times trusting Him, then for sure all things will work for our good even if we can see no good today.
(It takes the eyes of faith to trust the Lord unconditionally. Thanks Jane for this
beautiful reflection. Excellent). New World
Labels: Reflections---Prayer Aid
Posted by

CynthiaAbegail
at 5:05 AM
No comments:


Wednesday, June 29, 2016
ALMIGHTY GOD, CREATOR OF THE UNIVERSE,
I TOTALLY SURRENDER TO YOU MY LIFE,
MY FAMILY AND ALL THAT I HAVE. I
TOTALLY YIELD TO THY EVERLASTING POWER
AND MIGHT. THINE ART MY ROCK, MY FORTRESS
AND I DEPEND ON THINE PROVIDENCE AND
GREAT MERCY.
THANKS FOR EVERYTHING, FOR YOUR CARE,
FOR YOUR PROTECTION AND FOR YOUR
INCOMPREHENSIBLE LOVE FOR ALL OF US!
THANKS FOR EVERYTHING FOR WITHOUT THEE,
I COULD DO NOTHING. In the most Holy Name of Jesus, Amen.
Posted by

CynthiaAbegail
at 5:10 AM
No comments: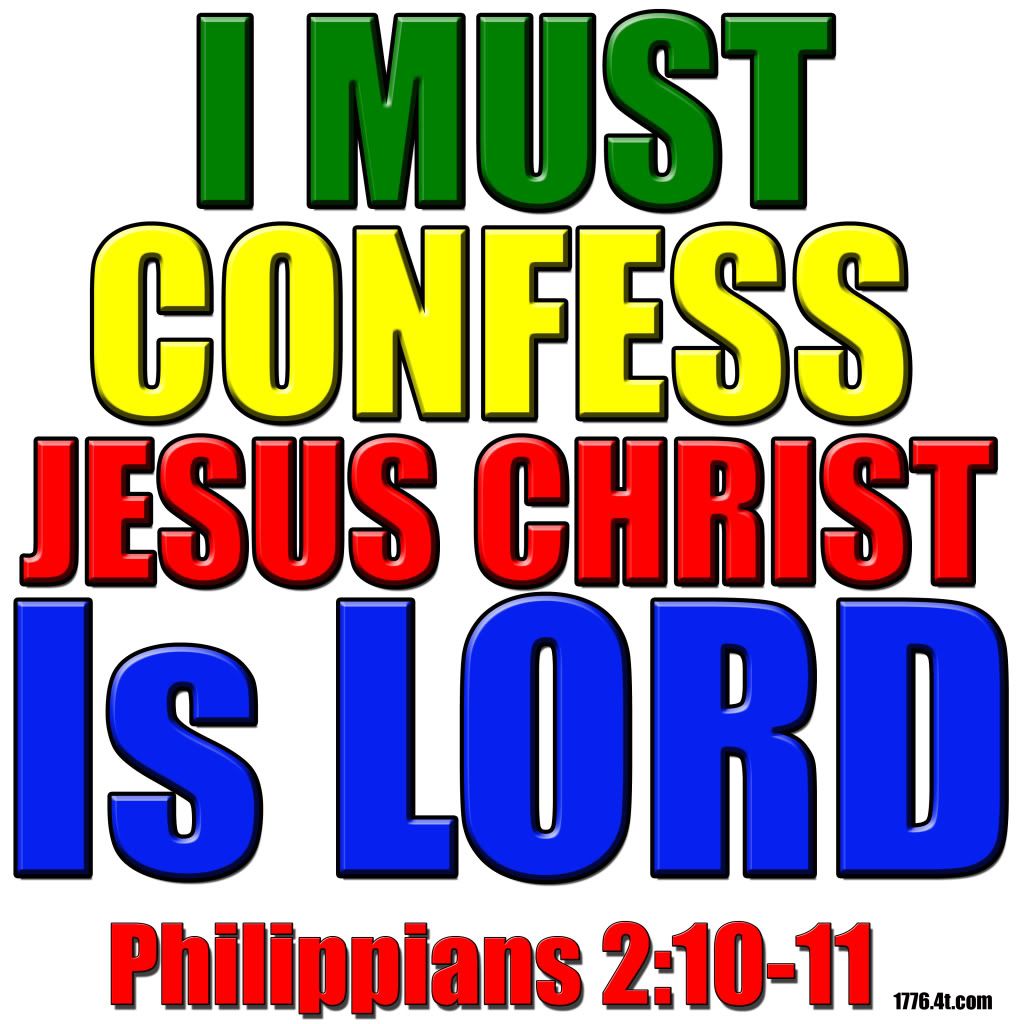 Posted by

CynthiaAbegail
at 5:10 AM
No comments:


"So I say to you, Ask and it will be given to you; search, and you will find; knock and the door will be opened for you. For everyone who asks receives, and everyone who searches finds, and for everyone who knocks, the door will be opened." (Lk 11: 9-10).
It is one of the Lord's promises! Ask, but are we persistent in asking the Lord on asking for what we need? Are we just asking for material things and not for the things that matter in life.
Sometimes, we qualify only material needs as the highest priority in our lives. On the other hand, protection, happiness with our family, peace and spiritual growth are more important than those transient things.
Seek the Lord with all your heart and you will see His absolute goodness and mercy. We may not feel it in an instant, but it will come. It's a matter of faith! Believe and God will never fail you. But it just does not come like magic. It comes at the most unexpected places and undetermined time. We may ask why...because God is God! No one can predict His ways, how can we? For God's wisdom is beyond understanding. Seek Him for you may never know, like a good shepherd, God is already seeking you and your soul for many, many years! Allow Him to find you, even if we are in mud or quagmire, He will raise us up.
How do I know, you may ask! Because He did it to me! Praise the Lord forever and ever...In Jesus Name. Amen.
Posted by

CynthiaAbegail
at 5:07 AM
No comments: